Warsaw Home & Contract – Let's talk about building a green future!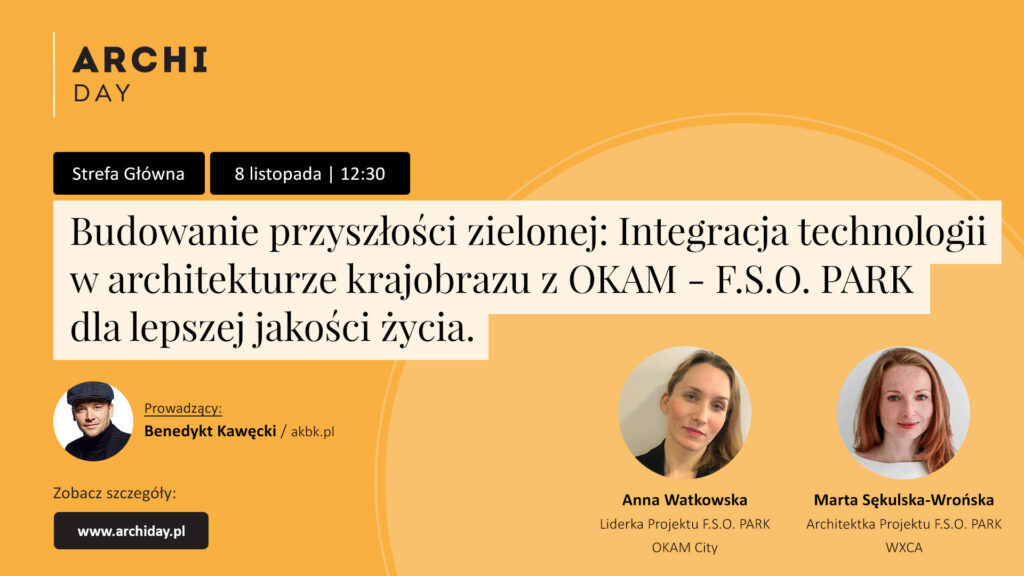 – Values
– Shared vision
– Design challenges
– Ecology
– Community
– Multifunctionality
– Revitalization
These and other topics were discussed by Anna Watkowska, F.S.O. Project Leader. PARK and Marta Sękulska-Wrońska, Architect of the F.S.O. Project. PARK during a panel discussion on:
"Building a green future: Integration of technology in landscape architecture with OKAM – F.S.O. PARK for a better quality of life."
Where? Warsaw Home & Contract Fair, PTAK Warsaw Expo.
When? 08/11/2023.
Agenda and details: